Superyacht finance for beginners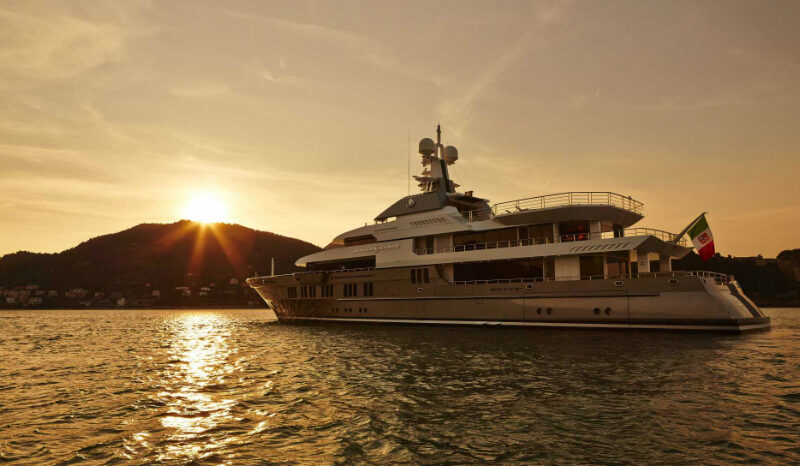 Why would I finance a yacht?
Pretty much anyone buying a yacht can afford to buy one outright. But it does not always make sense to liquidate investments or sell other assets. Finance also gives you flexibility. "The best time to arrange credit is before you need it," says one private banker. "Many of our clients are movers and shakers who may suddenly want to acquire art at an auction, have fallen in love with a second home or have a sudden business opportunity caused by a market dislocation. Liquidity is important.
How much time does it take to arrange a ship loan?
One of the downsides of financing is that it does take time. It takes time for banks to get approval and for lawyers to negotiate deal documentation. Even finding a financier can take time.
"It can be quite challenging to find the right finance and many customers are put off by this but this where a finance broker can help," says one former banker.
Buyers can also help speed up the process by collecting tax statements, company information, passports and even utility bills early. It may sound stupid but banks are subject to strict know-your-customer regulations and have to ask for these.
How much can you borrow?
Yachts are complicated assets for financiers to value. There are hundreds of shipyards that claim to be able to build superyachts and nearly every yacht is customised. This makes valuing them much harder than traditional assets like property or even business jets.
It is even harder to forecast future values. Banks are typically required to estimate what is called the residual value of a yacht at the end of a loan or lease.  Most admit that they are not that confident doing this.
Because of these problems banks will typically finance between 50% and 60% of the yacht's value at any one time. They may ask you to put extra collateral in during the term of the loan (a margin call) although this is relatively rare.
How much does it cost?
Every superyacht is unique and the same is true with financing. Financiers will take lots of different criteria into consideration – how experienced an owner you are (as then you understand the costs involved), your assets, your cash flow, where your assets are.
As financing is secured on a yacht you should be able to get cheaper finance that for an unsecured loan.
How do banks view yacht finance?
One of the old rules of banking is that lenders should always have two ways to get their money back.
With yacht loans they rely on the interest and principal payments and the fact that they can always sell the yacht to repay the principal.
This is good in theory but, superyachts are tough assets for banks to manage. It takes time to sell a superyacht and running costs – crew, berthing, upkeep – can be considerable. The last thing that a bank wants to do is spend more money on a deal that has already gone wrong. Although banks can off-set some costs by chartering out yachts this only makes a contribution to costs.
"We got hit badly with yachts after 2008," says one senior manager at a private bank. "The owners returned superyachts to us but there was literally no market to sell them."
The most active yacht financiers are private banks and they typically look for two more ways out of deals: personal guarantees and requirements to keep assets under management.
With a personal guarantee the borrower is personally liable for repaying a loan. If the borrower lives in a borrower-friendly country or a country where lenders do not trust the local court systems or believe they could enforce a guarantee they may ask for the guarantee to be secured on other assets – such as a home in London or New York. All borrowers should seek specialist legal advice before signing a personal guarantee.
Many borrowers do not want to give personal guarantees but nearly all lenders want them. Many borrowers that are opposed to providing guarantees at first also change their mind as pricing is much lower when guarantees are given.
As well as guarantees, private banks often require borrowers to keep a certain amount of cash under management with them until the loan is fully repaid. For example a bank may make a Eu50 million loan to a client but require them to keep Eu20 million with the bank's wealth management group.
"You could question whether private banks are really lenders," says one finance arranger, "but they are the main source of finance."
Subscribe to our free newsletter
For more opinions from Superyacht Investor, subscribe to our email newsletter.